Cognex In-Sight 5000 systems help manufacturers around the world increase productivity, improve product quality and reduce manufacturing costs. Given the wide variety of In-Sight models available, there is the right device for every application.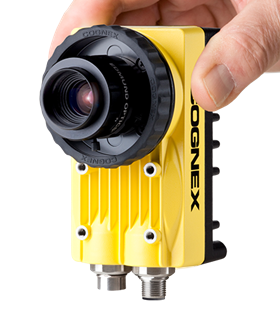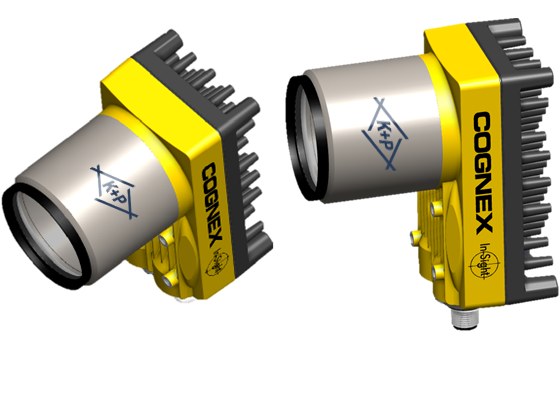 The In-Sight 5000 series vision systems are designed for industrial use and feature rugged injection molded aluminum and stainless steel housings that are resistant to high vibration, sealed M12 connectors and protective covers for IP67 and IP68 lenses to protect against dust and moisture.
Most models are equipped with the complete library of Cognex's proven vision tools, combined with the easy-to-use In-Sight Explorer software. Tools include easy-to-train code reading, OCR, inspection and measurement and color tools plus the patented PatMax tools for accurate part localization.
In-Sight 5000 systems are available with various image sensors ranging from VGA resolution to high-resolution 5 megapixel systems, enabling high-precision defect detection and measurement applications.
Available In-Sight 5000 systems
General Applications
Model
Description
5100
System with the best price-performance ratio and standard resolution and complete image processing library
Resolution: 640 x 480
5400
Standard system with complete image processing library
Resolution: 640 x 480
5403
Standard system with high resolution and complete image processing library
Resolution: 1600 x 1200
5600
High performance system with complete image processing library (2.5 faster than 5100)
Resolution: 640 x 480
5603
High performance and high resolution system with complete image processing library (2.5 faster than 5100)
Resolution: 1600 x 1200

Color applications
Model
Description
5100C
Color system with standard resolution and complete image processing library
Resolution: 640 x 480
5400C
High performance color system with complete image processing library and IP67 und IP68 protection class
Resolution: 640 x 480
5705C
Highest performance and resolution color system with complete image processing library, PatMax RedLine and scripting
Resolution: 2448 x 2048 (5 MP)
Line scan applications
| Model | Description |
| --- | --- |
| 5604 | 1K high-speed line scan with support for hardware and software encoders |
High resolution applications
Model
Description
5605
High-speed, high-resolution system for high-precision measurement, defect detection and ID and text readings
Resolution: 2448 x 2048 (5 MP)
5705
High-speed, high-resolution system for high-precision measurement, defect detection and ID and text readings; supports PatMax RedLine and scripting
Resolution: 2448 x 2048 (5 MP)
Code and text reading
Model
Description
5110
System with the best price-performance ratio and standard resolution and tools for id- and text reading
Resolution: 640 x 480
5410
Standard system with tools for id- and text reading
Resolution: 640 x 480
5610
High performance system for code and text reading
Resolution: 640 x 480
5613
High resolution, high performance system for code and text reading
Resolution: 1600 x 1200
5615
Highest resolution, high performance system for code and text reading
Resolution: 2448 x 2048 (5 MP)