With a positon and location inspection it will be examined whether all parts are at the expected positions. The rotation angle of a part is also been checked. With this kind of inspection the customer can be sure that a product has been assembled correctly.
It is also possible, to realize a "pick and place" application with a position and location detection. The position and the rotation angle of the searched product recognized by the camera system can be send to a robot or any other handling system in the line. With the use the patented PatMax® technology we can also detect parts that are not fully visible. This may be products that are not completely visible in the camera image, or parts, which partially lie on top of each other.
The left image of the product below, shows an excellent part without rotation. On the right image is the same part displayed with a rotation. On the right image a connector contact is missing, which is marked red. This information could be inspected with a completeness inspection and the defective part could be removed from the production line.
Housing parts inspection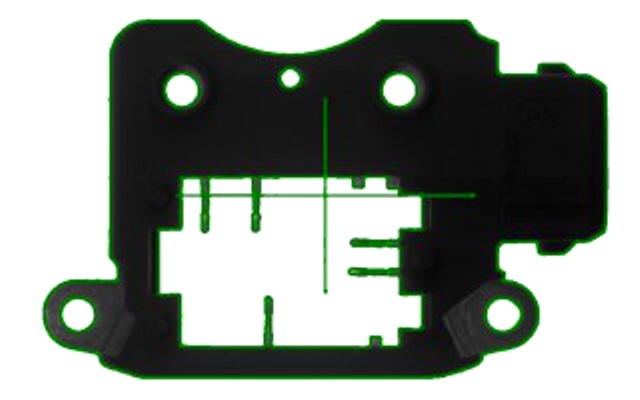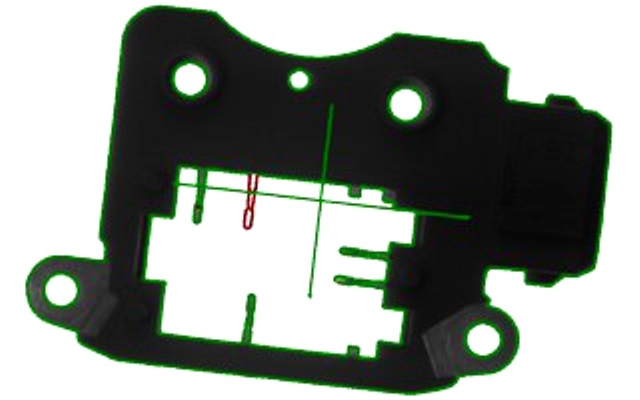 Inspection of tea bags