The KUPvision for seam inspection is an image processing and camera management software which is used for industrial applications and in car body shop for seam quality control and quality assurance and serves as the basis for our computer-aided systems.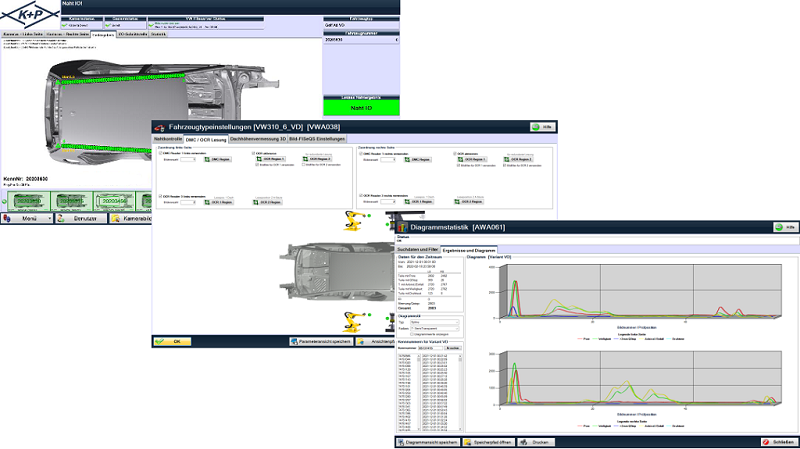 The software has been developed according to all currently recognized guidelines and recommendations with the newest development tools, so that it can be used in all areas of industry. It is a software which uses all possibilities of today's systems and can be adapted and extended at any time by the modular structure according to the requirements of the customers.
Connectivity is guaranteed by specified interfaces and customer-specific communication requirements can additionally be implemented.
Highlights of the KUPvision 2 for Seam Inspection:
Fully integrated cameras
Multilingual program interface: German, English, Spanish, French, Italian, Portuguese, Russian (others possible)
Optional integration of the machine control
Audit trail, user management, format management (software complies with 21 CFR Part 11)
Multi-core CPU support (both for administration and image processing functions)
Multi-camera support (both monochrome and color cameras are supported)
Support of different camera systems (e.g. In-Sight, Firewire, CameraLink, GigE)
SQL database support (data can be stored on central server)
Optional communication via central Oracle Datenbank, FuQS, FISeQS and Fileserver
The main inspection software KUPvision as standard user interface: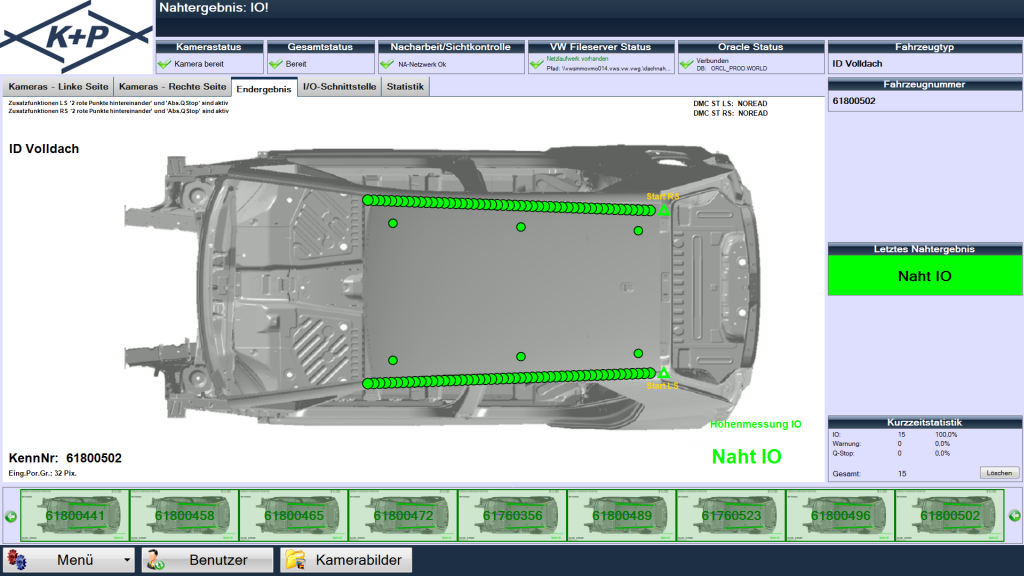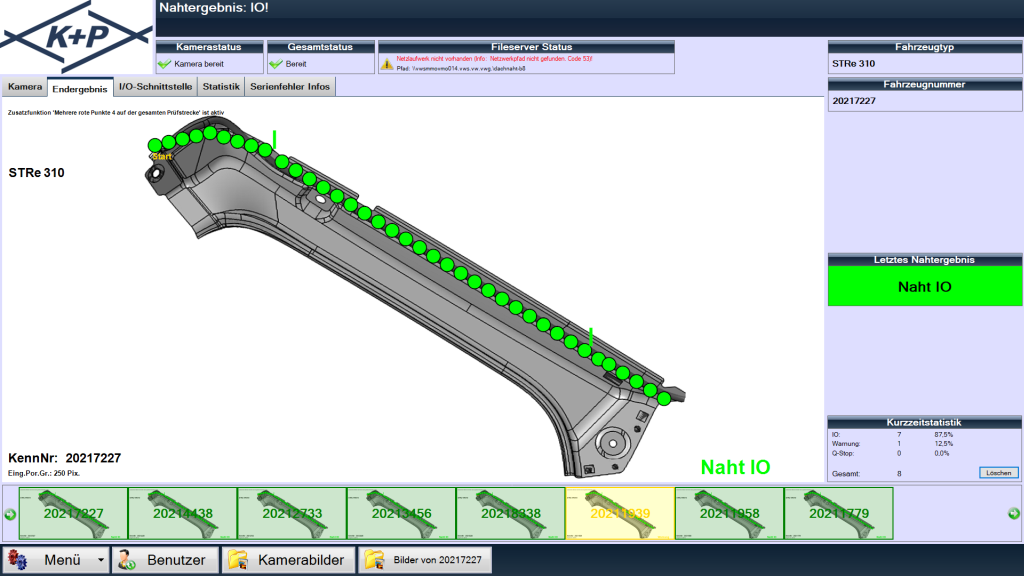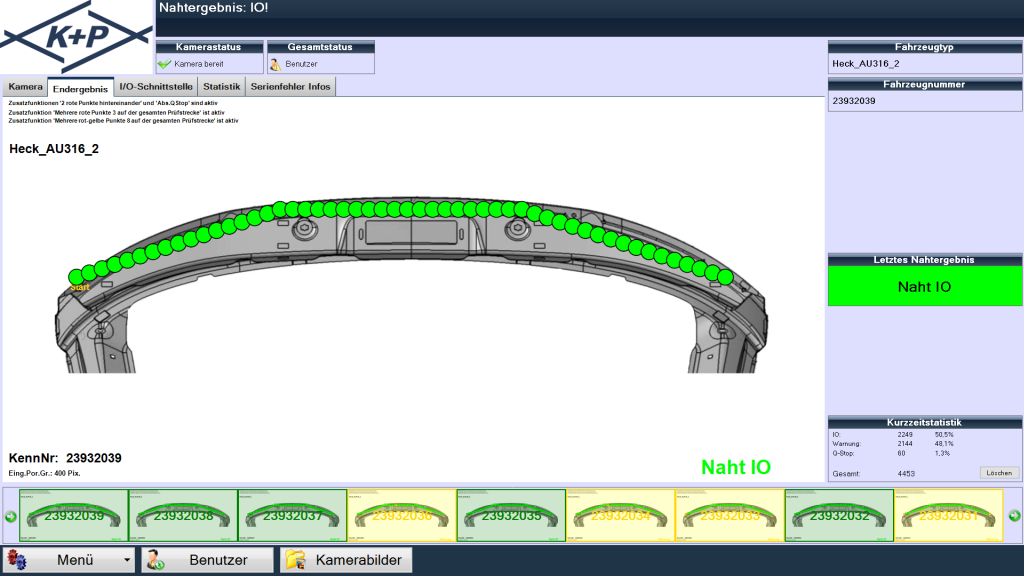 The following images show examples of the system settings and information windows: