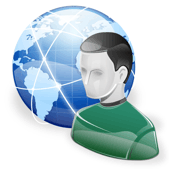 In addition to the complete solutions in the product area (both finished systems and individual customer-specific solutions), you can expect a full service from us. These include among others:
Feasibility studies
Conceptions
Consultation
Planning
Project engineering
detailed tests
Documentation
Integration and/or integration support
Validation and qualification
User trainings with complete solutions
special image processing training courses
Maintenance (also remote maintenance)
Repair and purchase of spare parts
Coordinated with the requirements of the customer and the specific test and production conditions we search and find the optimal solution in close cooperation with our customers for the employment of our image processing systems. PC supported systems as well as compact vision sensors are used to be able to offer the most effective solution and a solution favored by the customer. Through our status as a partner system integrator of Cognex, we have also the possibility to fall back to a worldwide network of specialists in the field of industrial image processing and additional professional development teams. Thereby we are prepared for all individuality.
Fast remote diagnostics over the integrated remote maintenance (different connecting systems such as telephone line, Internet etc. are possible) ensures, for the fact that with possible operational disturbances, a fast solution is found at any time, so that down-times can be kept as small as possible. A fast and world-wide support is ensured by the remote maintenance system.
Over optional service contracts (24 hours of service, telephone support, regular maintenance visits, immediate guaranteed recall in emergencies) our customers get the optimum service required. We also offer special training courses and seminars for operators, setters, maintenance and validation personnel at our premises or directly at the customer's premises.