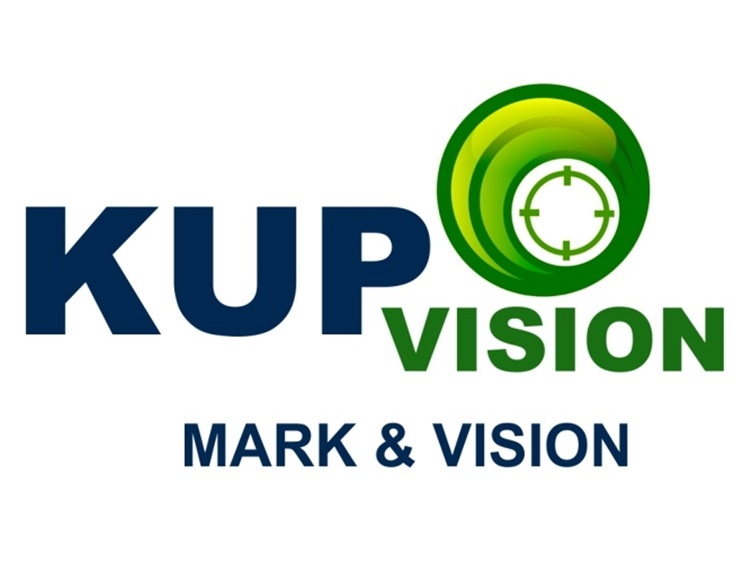 "K+P is the first address for robust and intelligent product marking and inspecting with an innovative operating concept - all via one user interface!"
Introduction Mark & Vision Systems
The task of Mark & Vision systems is to mark products (e.g. by applying barcodes, text and/or graphics) and to inspect this product marking.
The marking can be done by different technologies, either directly on the product (DPM - Direct Part Marking) for example by TIJ (Thermal Inkjet), TTO (Thermal Transfer Overprinting), CIJ (Continuous Inkjet) and laser printer or indirectly e.g. by applying already printed labels.
Vision sensors are typically used for inspection if comprehensive inspection including OCR/OCV (Optical Character Recognition/Verification), code reading and sample inspection is required, or barcode readers if only barcode verification is required.
Our Mark & Vision systems offer full integration of marking and inspection technologies. All functions necessary for the operation of the system can be performed via a single graphical user interface. The parallel use of separate manufacturer-specific software solutions, e.g. for print layout creation, is no longer necessary.
For the pharmaceutical industry the K+P Mark & Vision systems have audit trail, user administration, different security features and format administration. The software meet the current legal requirements and regulations.
Batch-dependent variable marking and inspection data can be transferred to the Mark & vision system via the connection to higher-level systems or for offline operation, for example by scanning in a batch consignment note.
Highlights of our Mark & Vision Systems
Support of a variety of marking technologies (TIJ, CIJ, TTO, Laser)
Marking and inspection of all common 1D and 2D codes (including online grading)
Marking and inspection of text (OCR/OCV)
Marking and inspection of graphics
WYSIWYG editor for creating print layouts (full integration of marking and inspection devices)
Multilingual program interfaces
Connection to existing machine control systems
For stand-alone systems integration of the machine control
Connection to higher-level systems
Audit trail, user administration, format administration
Pharmaceutical documentation
Serial number generation directly on the line possible
The inspection software KUPvision as standard user interface
Label layouts are created using a graphical editor. This provides a realistic representation and editing of the marking and inspection layout (WYSIWYG).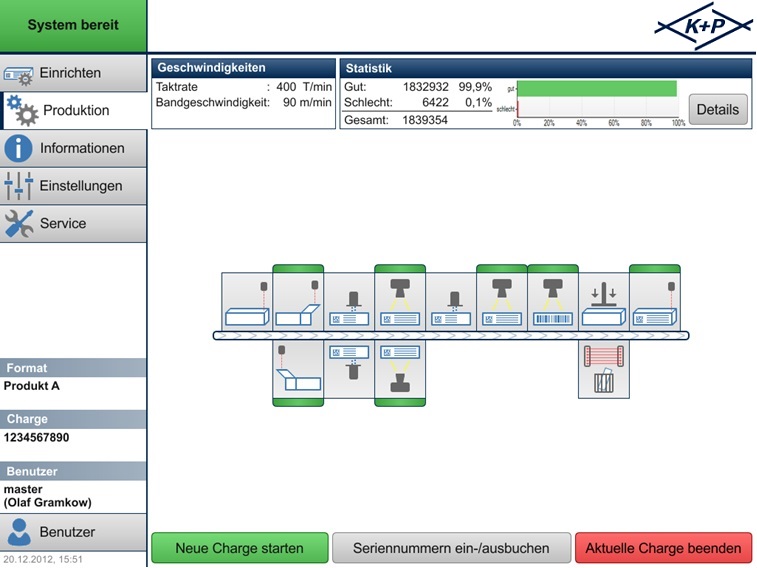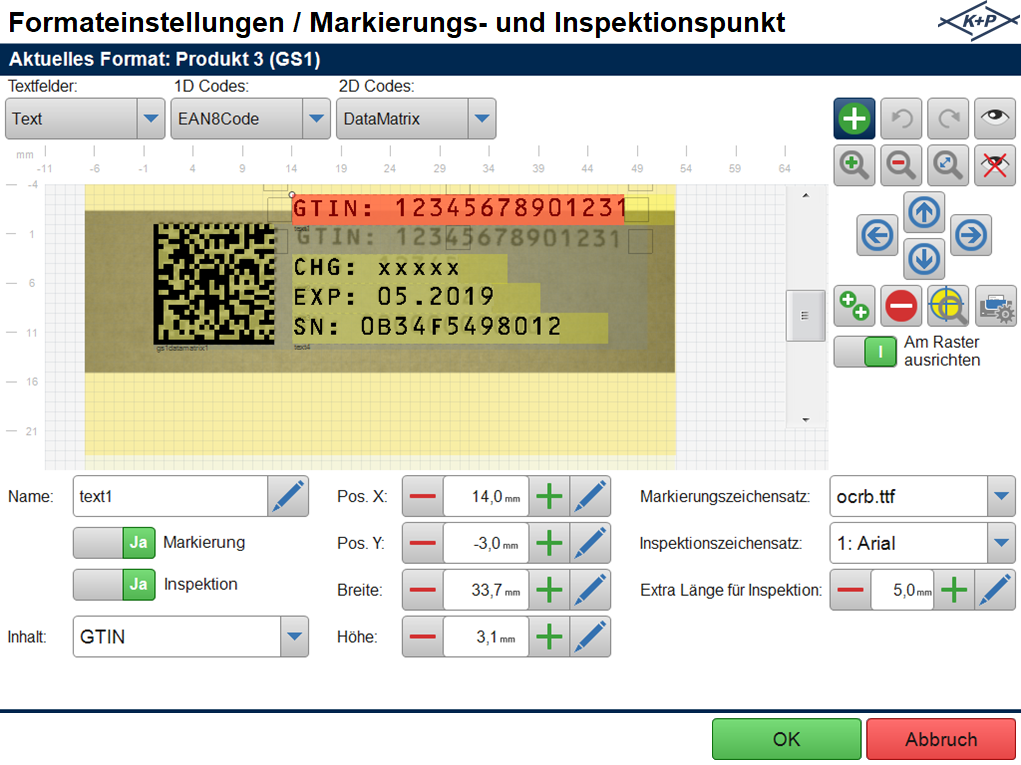 The following images show some examples of the Mark & Vision application