Companies in a wide range of industries rely on vision sensors to perform simple pass/fail, go/no go inspections that help ensure products and packaging are error-free and meet strict quality standards. Cognex In-Sight 2000 vision sensors provide easy and reliable inspections thanks to powerful vision tools, modular lighting and optics, and an easy-to-use setup environment. By reducing defects and increasing yield, Cognex vision sensors help manufacturers streamline their operations and increase profitability.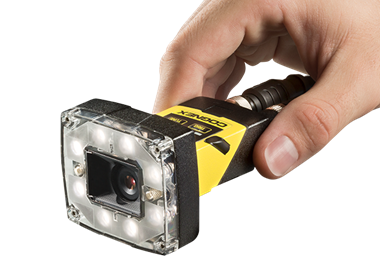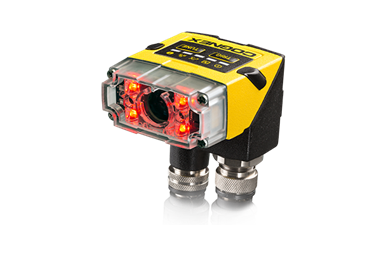 Cognex In-Sight 2000 vision sensors combine the power of In-Sight vision systems with the simplicity and affordability of an industrial sensor. Ideal for solving error-proofing applications, these vision sensors set new standards for value, ease of use, and flexibility and can adapt to virtually any production line environment.
Proven In-Sight vision tools--including pattern, pixel count, brightness, contrast, and edge tools—solve simple location, presence/absence, measurement, and counting applications. In-Sight 2000 vision sensors can inspect multiple targets within a single image, as well as perform multiple inspection types relying on different tools. When increased functionality or capability is required, Cognex offers models with toolsets that include image filters, OCR, blob, and numeric data output and models with resolution up to 1280 x 960 (1.2MP).
Web-Based and VisionView HMI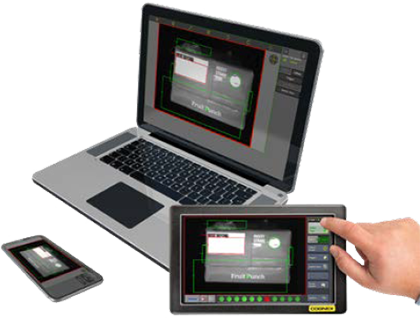 Cognex In-Sight 2000 vision sensors offer secure, mobile, platform independent visualization. A simple point-and-click interface allows customers to build interactive, web-based HMIs remotely accessible via a web browser over the network. With In-Sight 2000, operators can now view inspections, controls engineers can modify parameters or load/save jobs, and plant managers can review performance statistics.
The VisionView 900 interface panel monitors and controls In-Sight 2000 vision sensors on the factory floor. Operators can log on to the In-Sight 2000 and take it online or offline to load a job. A red or green LED indicator displays pass/fail results.
Features of In-Sight 2000 and vision sensors
Provides maximum flexibility to mount in tight spaces
Simplifies wiring and optical paths
Minimizes the need to design new mechanical fixtures
Ultra-compact integrated light module
Autofocus powered by liquid lens technology
4 cross polarized and co-linear polarized LEDs
Ideal for machines with limited mounting space