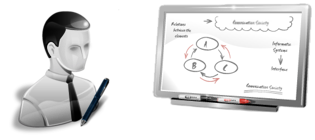 Krempien+Petersen offers special training for operators/users, technical personnel, training professionals and developers/programmers. The training courses are individually tailored to your needs.

We offer:
Standard software training (e.g. In-Sight Explorer, KUPvision)
Standard product and system training
Validation and qualification of our systems
Customer specific training
Specific vision training
The trainings are carried out according to your wishes at Krempien+Petersen in Hamburg or directly at your company.
If you are interested in training, please contact us.