Counterfeit products can cause considerable damage. For example, incorrect preparations or incorrectly dosed active ingredients in medicine can have considerable health consequences for the patient. Manufacturers have an interest in increasing brand protection, because counterfeit products can lead to considerable losses in sales and damage a company's reputation. In order to increase counterfeit protection and guarantee a high level of medicine safety, serialization and, in some cases, so-called aggregation are used in the pharmaceutical sector. In other areas of industry, too, products are provided with a unique code in order to increase counterfeit protection and enable the traceability of products.
What does serialization and aggregation mean?
Serialization means the unique marking of a sales unit or a product with a serial number. The serial number is applied to the sales unit or the product in a bar code (1D or 2D code) and the number is saved in a database. This step allows the product to be tracked from manufacture through the entire supply chain to the point of sale and ensures that it is an original product.
The aim of aggregation is to create a link between small and large sales units. In the pharmaceutical sector, for example, folding cartons are combined into bundles that are packed in cartons and then stacked on a pallet. Each larger unit is assigned a unique serial number and the information about which products are in this unit is also stored. In this way, it is possible, among other things, to trace exactly which product is on which pallet.

Krempien+Petersen Qualitäts-Kontrollsyteme GmbH offers various solutions and products for serialization and aggregation.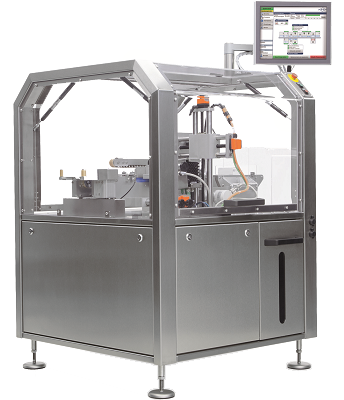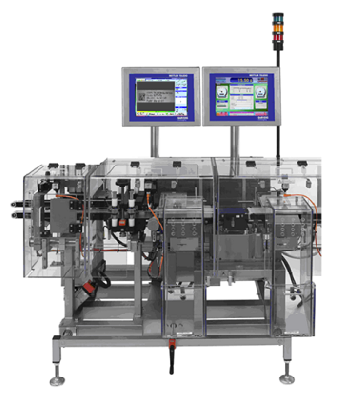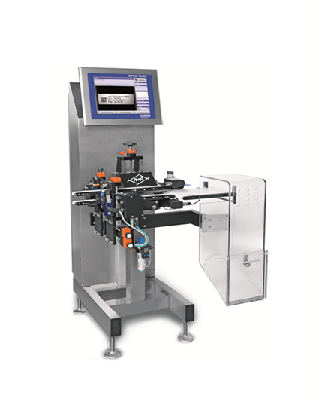 The machines are mainly equipped with in-house developed KUPvision image processing software. It manages the product data, sends it to a printing system and checks the printing (e.g. GS1 and PPN DataMatrix Code, 1D and 2D Barcodes, OCR/OCV) for completeness and correctness with a Cognex In-Sight camera.
Features of a Track & Trace system:
is based on KUPvision Mark & Vision
Printing and presence inspection with robust image processing tools from Cognex, the market leader in industrial image processing
Support of common Domino printing systems for serialization
Printing and checking of 400 folding boxes per minute at a speed of 90 m/min
Online grading of DataMatrix code incl. GS1 conformity check
Saving of all serialization data in a standardized SQL database
Communication via open XML based interface possible
Easy to adapt and flexible interface for special customer requirements
Optional communication via PSE with SAP ERP/OER
Schematic system design with marking and verification units: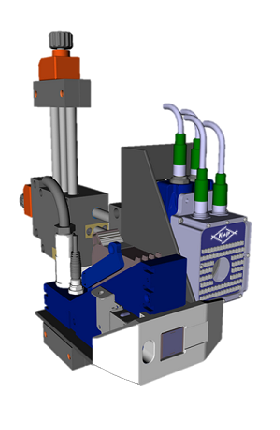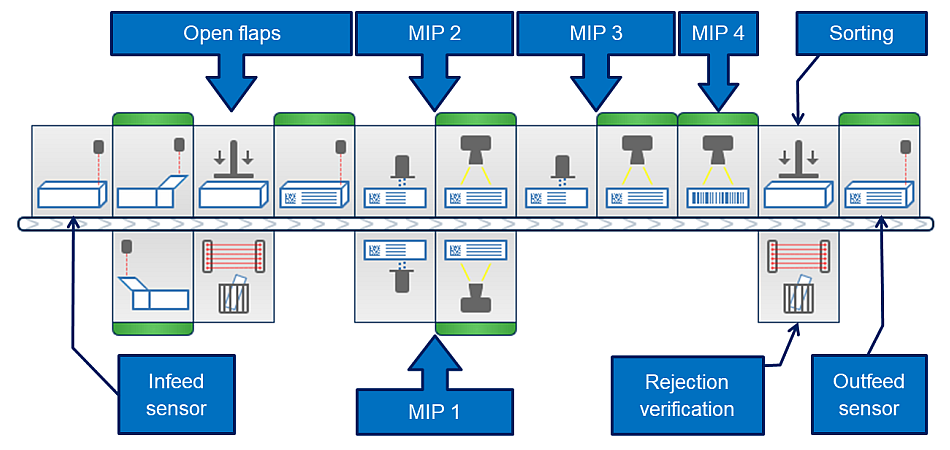 Example of a possible system structure:
1 to 4 marking and inspection positions
Marking systems: Domino D-/F-/G-/V-series and Wolke m600 advanced (others on request)
Inspection systems: Cognex In-Sight 56x3, 78x2 and Cognex DataMan
Flap check ("open flaps") optionally available
Outfeed verification optionally available