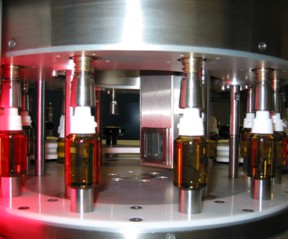 In the pharmaceutical industry, many liquids are filled into bottles or ampoules. Contamination can occur during bottling and capping. Due to legal regulations and high quality standards, no contaminated bottles or ampoules may be delivered.
A liquid may contain particles such as glass, plastic, metal, hair, etc. after filling. To prevent this, a particle inspection system as shown in the image is required. The system shown, which is designed for bottles with a low production capacity, was developed by Krempien+Petersen itself and designed and built in cooperation with a machine builder. Our KUPvision image processing and camera management software was used as the software solution.
The following images show various inspection results.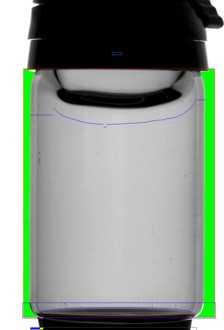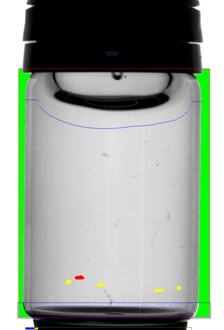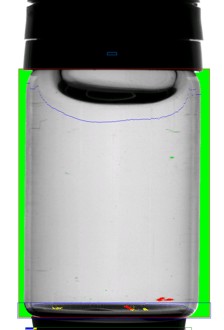 On the left image no particles have been found. On the two images next to it particles were found (here plastic particles and glass particles).